So I've put on nearly all the weight I lost last year.
I could blame this on any number of things but instead I am simply going to say that in regards to my fitness journey and weight loss, I done f*cked up good.
And the thing is that the longer you leave this, and the more weight you gain, the harder it is to get back into the groove. Every single day that passes, and every pound gained, pulls you further from where you were and close to the sofa with a bag of crisps and reruns of Friends.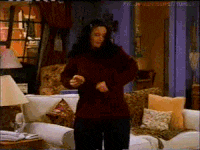 And when you finally realise your fault, for whatever reason, and you try to get back into it again…it's damn hard. Like, I've literally had to go back to square one for EVERYTHING. Do you know how much I HATED square one? It's the worst. I'm back to completely reimagining my food plans, back to WEEK ONE WITH DAMN LAURA, back to crumpling into a sweaty mess at the mention of HIIT workouts.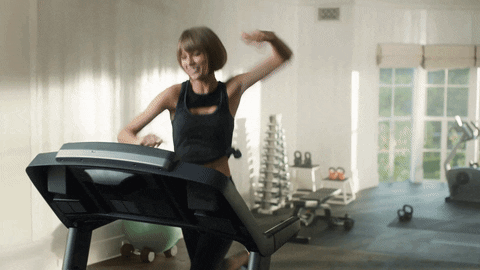 On Tuesday morning I decided to ride twenty-ish miles on my road bike before work. And it gave me a false sense of security because I didn't have to stop aside from when my phone rang. So when Saturday came around, I did it again, but this time I set myself a goal of FORTY miles. I didn't manage forty but that was due to the darkness and my inability to remember my bike lights. I've also a slight issue with neck pain at the moment but regardless, pfft. So when I got home from this Saturday excursion I decided I would definitely participate in a twenty eight mile bike ride that was taking place the next day. Easy, I thought. I've just done that today.
But I usually ride on a very flat, very smooth busway. I do not ride distances on roads. And this Sunday ride, though I completed it and felt incredible about myself and blah blah blah, reminded me 100% of how unfit I had become. And how easy I found it to take the, well, easy route in life instead of being active. How easily I could make excuses for things like taking the bus, the lift or just staying still. And I hate that about myself.
So yeah, I've continued to be active since the weekend, going on slightly shorter bike rides, starting Couch to 5k again at the gym, following dumbbell and HIIT videos on YouTube and I'm on it. I CAN DO THIS. I AM KWEEEEEEN.
etc etc
And I will also keep this damn blog going again, despite the fact that my new job is basically writing blogs and all my words seem to vanish by 5pm.
PEACE OUT!